Property Type:
Office
Listings Type:
Lease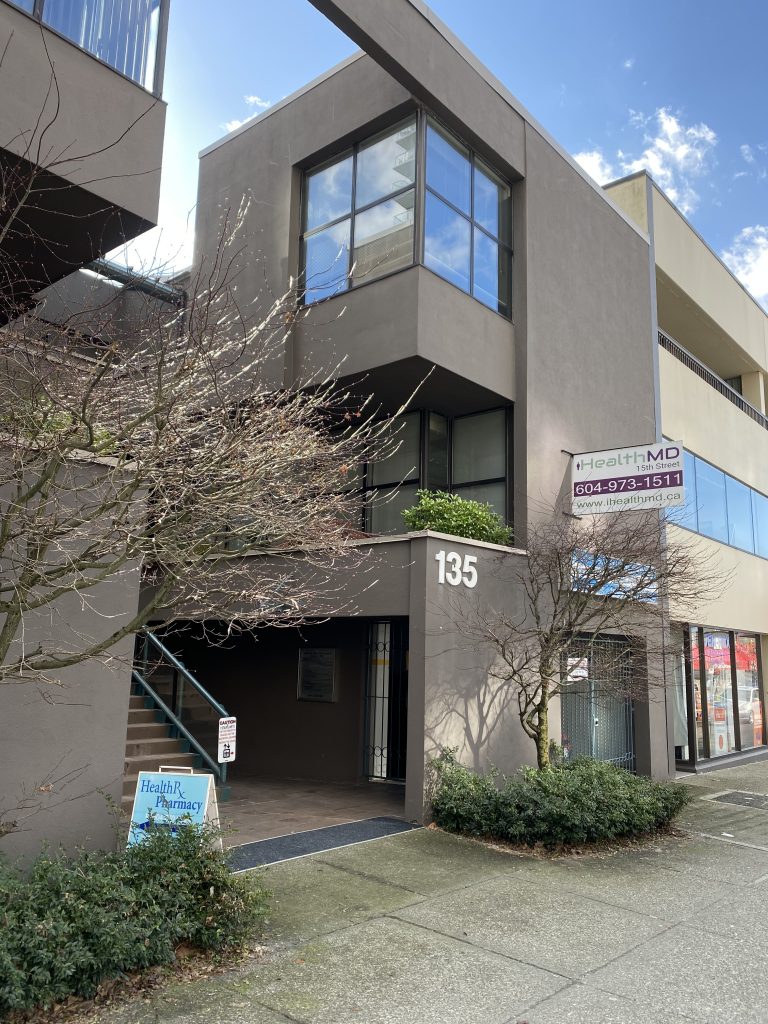 Prime space perfect for Doctor or general office and strategically located just off Lonsdale Avenue, close to the Lions Gate Hospital, and minutes away from The Trans-Canada Highway and The Lions Gate Bridge.
Specifications
---
Lease Rate:
$32.00 per sq. ft.
Operating Costs and Taxes:
$16.19 per sq. ft.
Total Area:
617 sq. ft.
Zoning:
C-1B
Parking:
One (1) reserved underground parking stall (parking stall #5)
Brochure
Features:

---
– One (1) private office
– Two (2) examination rooms complete with counter tops and sinks
– Reception and waiting area (not included in sq. ft.)
– Storage and equipment room
– Plenty of windows providing an abundant source of natural light
– One (1) private washroom
– Two (2) common area washrooms in reception area
Map
---
#106 - 135 East 15th Street, North Vancouver, B.C.
For Further Details Contact
---
Peter Hall*
*Personal Real Estate Corporation
T:
(604) 718-7303
E:
peter@davieshall.ca
Steve Hall
T:
(604) 718-7317
E:
steve@davieshall.ca
Braden Hall
T:
(604) 718-7302
E:
braden@davieshall.ca
Printer View