Property Type:
Office/Warehouse/Showroom
Listings Type:
Lease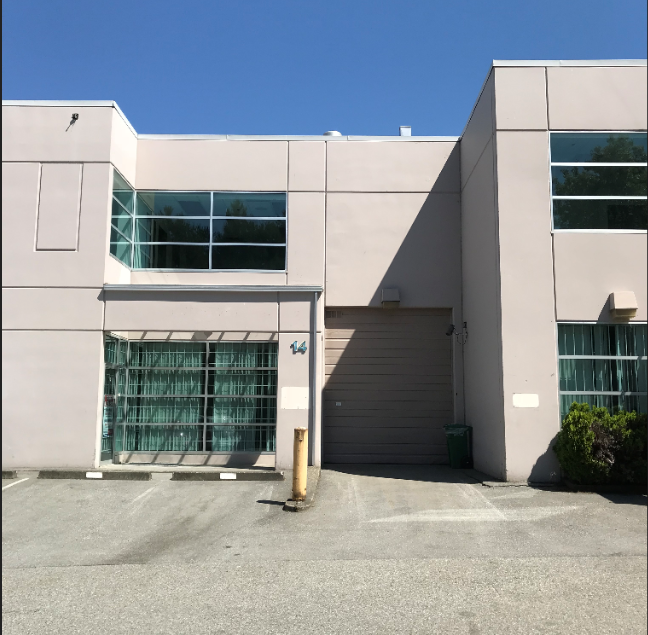 Located just off the intersection of Marine Way and Boundary Road in Marine Way Business Park, the geographical center for office and light industrial activity in Greater Vancouver. This prime location enjoys easy access to Vancouver, Burnaby, Richmond, Coquitlam, Delta, Surrey, Vancouver Airport and the US border. Market Crossing Shopping Centre is located within a few minutes drive.
Specifications
---
Lease Rate:
$20.00 per sq. ft.
Operating Costs and Taxes:
$4.61 per sq. ft.
Total Area:
4,781 sq. ft.
Zoning:
M3
Parking:
Three (3) parking stalls
Brochure
Features:

---
OFFICE/SHOWROOM/WAREHOUSE
– 2,419 square feet
– Fully air-conditioned
– Private office
– 10' x 12' grade level loading door
– T-bar ceiling
– Sprinklered
– HVAC
– One (1) washroom
SECOND FLOOR OFFICE/LAB
– 2,362 square feet
– Fully air-conditioned
– Private offices throughout
– Coffee bar and sink
– T-bar ceiling
– Sprinklered
– One (1) washroom
Map
---
#14 - 3871 North Fraser Way, Burnaby, BC
For Further Details Contact
---
Peter Hall*
*Personal Real Estate Corporation
T:
(604) 718-7303
E:
peter@davieshall.ca
Steve Hall
T:
(604) 718-7317
E:
steve@davieshall.ca
Braden Hall
T:
(604) 718-7302
E:
braden@davieshall.ca
Printer View