Property Type:
Office/Warehouse
Listings Type:
Lease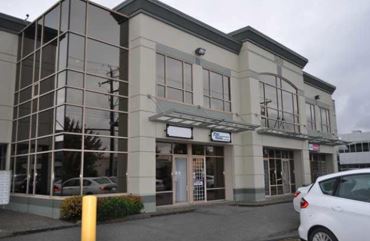 The subject property is located on Viking Road just east of the Knight Street Bridge in Crestwood Industrial Park. Crestwood has grown into the largest multi-use/high tech office industrial business park in Greater Vancouver containing over 11 million square feet of space, much of which is occupied by international companies. The property is within five minutes of Vancouver International Airport, thirty minutes of Vancouver's downtown core and port facilities and twenty-five minutes to the U.S. border. The property also enjoys quick and easy access to all points in Metro Vancouver via Highway 91, Highway 99 and South Fraser Perimeter Road.
Specifications
---
Lease Rate:
$17.00 per sq. ft. plus G.S.T.
Operating Costs and Taxes:
$7.23 per sq. ft. plus G.S.T.
Total Area:
1,312 sq. ft.
Zoning:
IB1
Parking:
One (1) parking stall out front of unit plus two (2) at rear of unit
Brochure
Features:

---
– Front office
– Rear loading
– Three (3) private offices
– 12' clear ceiling heights
– Coffee bar and sink
– Two (2) washrooms
Map
---
#148 - 2633 Viking Way, Richmond
For Further Details Contact
---
Peter Hall*
*Personal Real Estate Corporation
T:
(604) 718-7303
E:
peter@davieshall.ca
Steve Hall
T:
(604) 718-7317
E:
steve@davieshall.ca
Braden Hall
T:
(604) 718-7302
E:
braden@davieshall.ca
Printer View