Property Type:
Office/Showroom/Retail/Warehouse
Listings Type:
Lease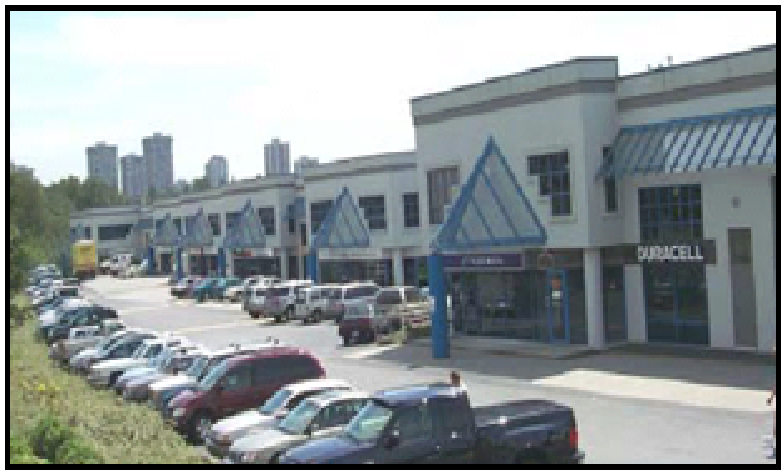 The subject property enjoys high exposure to the large traffic flows along
Lougheed Highway and is directly across the Street from the Lake City Sky Train Station. This property offers the utmost in convenience and access to your employees and to the movement of your companies goods and services to all points of the lower mainland via the Sky Train, the Trans Canada Highway and the Lougheed Highway.
Specifications
---
Lease Rate:
$22.00 per sq. ft.
Operating Costs and Taxes:
$7.06 per sq. ft.
Total Area:
3,338 sq. ft.
Zoning:
M-5 Industrial - providing for a wide variety of wholesale, light manufacturing, office and ancillary retail uses.
Parking:
Brochure
Features:

---
– HVAC system
– Nicely finished showroom
– Windows in front and back for natural light
– Fluorescent lighting
– 22' clear high ceilings
– 12' x 14' grade level loading doors
– 3 phase electrical service
– Coffee bar and sink
– One (1) handicap accessible washroom
Map
---
#208A - 3430 Brighton Avenue, Burnaby, B.C.
For Further Details Contact
---
Peter Hall*
*Personal Real Estate Corporation
T:
(604) 718-7303
E:
peter@davieshall.ca
Steve Hall
T:
(604) 718-7317
E:
steve@davieshall.ca
Braden Hall
T:
(604) 718-7302
E:
braden@davieshall.ca
Printer View