Property Type:
Office
Listings Type:
Lease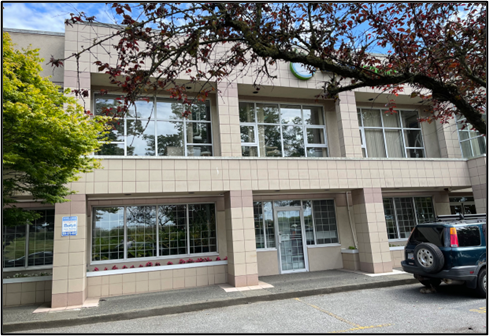 The subject property is located in the Southview Building just steps away from the Fraser River, near the intersection of No. 3 Road and Cambie Road. Southview Building enjoys quick and easy access to all major transportation networks such as Brighouse Skytrain Station, the Vancouver International Airport and Highway 99.
Specifications
---
Lease Rate:
$20.00 per sq. ft.
Operating Costs and Taxes:
$11.20 per sq. ft.
Total Area:
1,249 sq. ft.
Zoning:
IB1
Parking:
Two (2) parking stalls
Brochure
Features:

---
– Elevator access
– Large executive office
– Two (2) private offices
– Open area reception
– Boardroom
– Kitchenette
– Copier room
– HVAC throughout
Map
---
#250 - 7580 River Road, Richmond, B.C.
For Further Details Contact
---
Peter Hall*
*Personal Real Estate Corporation
T:
(604) 718-7303
E:
peter@davieshall.ca
Steve Hall
T:
(604) 718-7317
E:
steve@davieshall.ca
Braden Hall
T:
(604) 718-7302
E:
braden@davieshall.ca
Printer View