Property Type:
Office
Listings Type:
Sale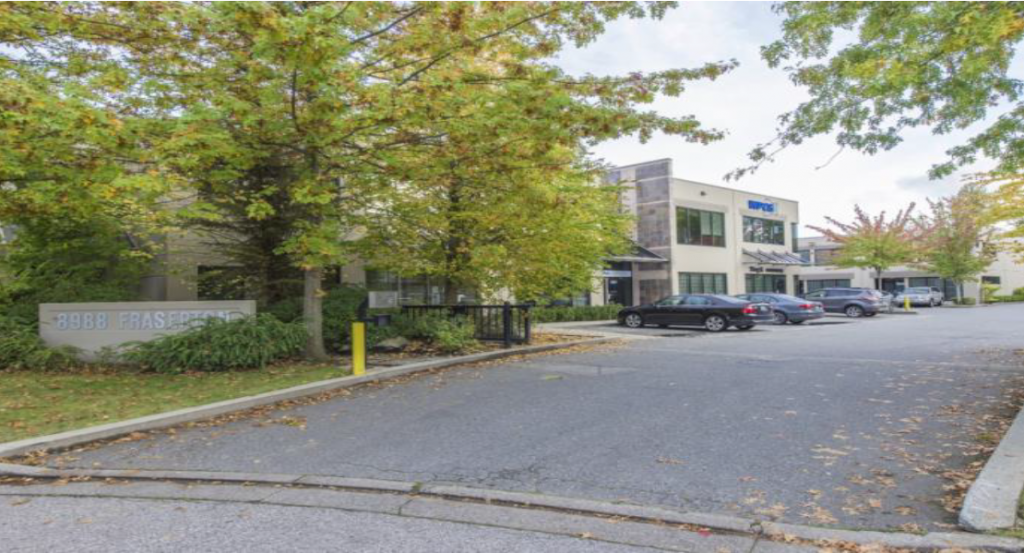 The subject property is located in Marine Way Business Park. Located on the border between Vancouver and Burnaby at the intersection of Marine Way and Boundary Road, Marine Way Business Park enjoys quick and easy access to all major transportation networks, linking this property to all of Metro Vancouver's key Business Markets.
Specifications
---
Sale Price:
$999,000.00
Property Taxes:
$567.33 per month plus GST
Strata Fees:
$219.18 per month plus GST
Total Area:
2,640 sq. ft.
Zoning:
M-5
Parking:
Brochure
Features:

---
Corner offices with lots of windows for natural light
HVAC throughout
Open area reception
Large open general office area
Nine (9) private offices
Large boardroom
Map
---
#307/#308 - 8988 Fraserton Court, Burnaby, BC, Canada
For Further Details Contact
---
Peter Hall*
*Personal Real Estate Corporation
T:
(604) 718-7303
E:
peter@davieshall.ca
Steve Hall
T:
(604) 718-7317
E:
steve@davieshall.ca
Braden Hall
T:
(604) 718-7302
E:
braden@davieshall.ca
Printer View